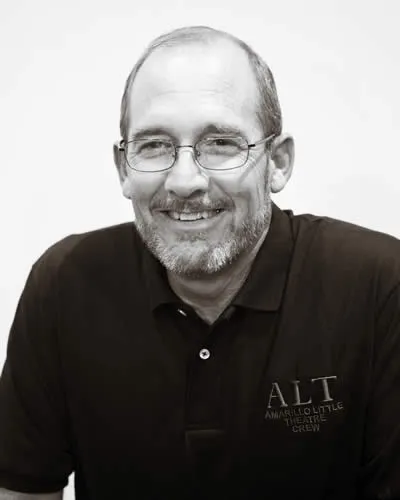 Gregg has been ALT's Technical Director since 1994. Prior to that time he was an invaluable volunteer at the theatre as evidenced by two Daniel J. Schwartz Memorial Awards which are given to the year's outstanding volunteer.
Gregg has designed and/or collaborated on set and lighting designs for dozens of shows at ALT. His set-design and lighting work has been recognized for excellence by Texas Nonprofit Theatres and the American Association of Community
Theatre.
Gregg's skills have been instrumental in the successful production of ALT shows for a very long time. Gregg and his wife, Mary, have a beautiful daughter, Megg.