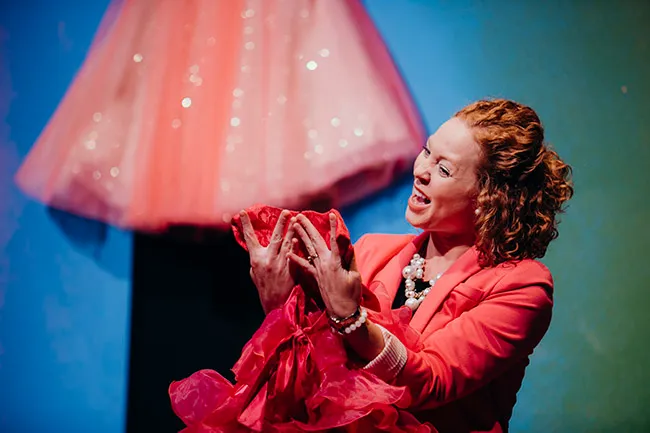 When it comes to ALT…there's no better place to be! Our Mainstage and Adventure Space facilities allow you to experience this multifaceted artform right here in Amarillo, produced entirely by local volunteers, both onstage and off. The variety of work presented at ALT is sure to appeal to a wide variety of theatre goers, and we want both patrons and volunteers to feel welcome and included while you're here.
ALT produces a diverse collection of theatre productions each season. The season includes four Mainstage productions, four Adventure Series productions, three Academy productions, and various other special events. Each year, ALT also presents a nationally known performer as an annual special event. Notable performers to appear at ALT special events include Ben Vereen, Tommy Tune, Michael Feinstein, Betty Buckley, Kristin Chenoweth, Megan Mullally, Megan Hilty, and Kelli O'Hara. These shows and programs serve over 40,000 area residents annually. If you've been on the fence about being a part of ALT as a patron or volunteer, please come join us! We look forward to seeing you at the theatre.
ALT's Mainstage Season features four Broadway-style plays and musicals, which are designed to appeal to a broad audience including families and children. These shows are staged at ALT's 453 seat Mainstage facility and feature elaborate sets, costumes, and special effects and are often recent Broadway hits or time-tested theatre classics.
ALT's Adventure Series is an electric mix of four contemporary, Off-Broadway style plays and musicals designed to appeal to a more mature and discerning audience. Adventure Series shows are performed in ALT's Adventure Space, an extremely intimate theatre which can seat up to 180 patrons.
ALT Academy productions are produced by the talented students in ALT's Academy program. These productions are usually staged at ALT's Mainstage facility and are ideal for youth audiences.