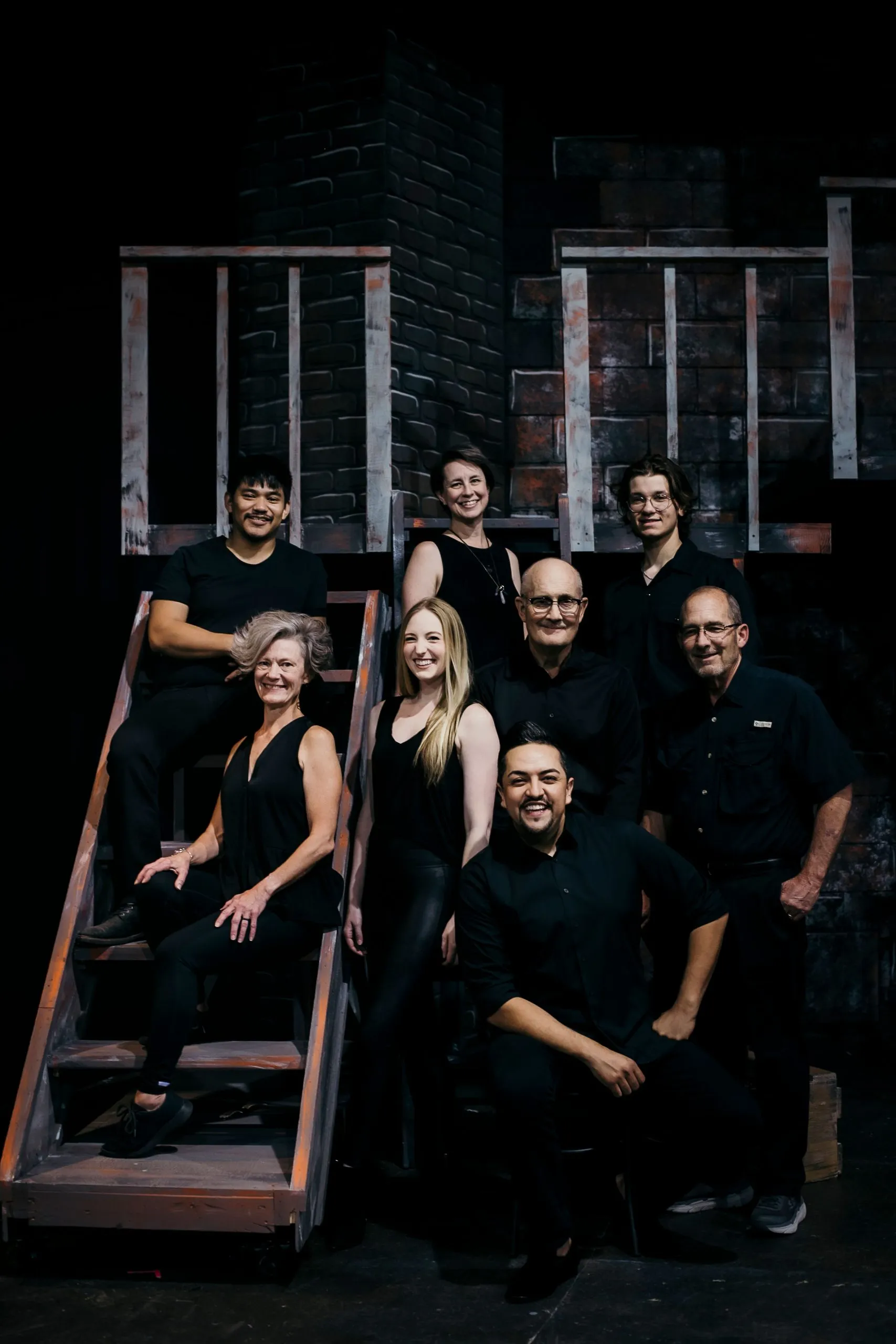 ALT is staffed by a dedicated team of theatre professionals with a diverse range of training and skills. The staff collectively spends hundreds of hours per week leading a highly committed corps of volunteers in the successful creation of over a dozen theatre productions each year. Under the guidance of the ALT's staff, volunteers perform on the stage, work behind the scenes, build stage sets, paint, sew costumes and perform numerous other duties to help maintain a successful organization.
The directors, actors and each artisan at ALT refine every production detail because their art- and their passion – is to touch each person in the audience.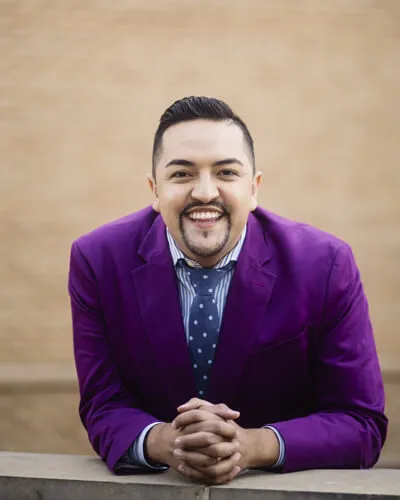 Jason is very excited to begin his 16th season of working for ALT and his 2nd season as ALT's Managing/Artistic Director. Jason was ALT's Academy Director for 15 years and has been volunteering with ALT since 1999. He is a proud graduate of the 2001 ALT Academy program. He graduated from WTAMU in 2006 earning a degree in Mass Communications with an emphasis in Advertising and Public Relations. In 2018, Jason was named into the WTAMU Communications Hall of Fame. He is a board member of Theatre Network of Texas and has also served on grant evaluation panels for the Texas Commission on the Arts. He is an active volunteer in the community and loves to travel to NYC when ever he has any free time.
Jason loves working with actors of all ages. He has directed or choreographed over 40 Academy productions and brought National attention to the ALT Academy through several different fine arts platforms. Jason has also had the pleasure of directing the 1st community theatre production of Beautiful: The Carole King Musical as well as CLUE, Elf the Musical, Guys and Dolls, Shrek the Musical, Murder on the Orient Express, The Sound of Music, Rock of Ages, Legally Blonde and Little Shop of Horrors for the ALT Mainstage and Adventure Space as well as choreographing several productions for ALT. No stranger to the stage, Jason is also a veteran actor for ALT where he has appeared in over 45 ALT productions. He has been a TONY Award correspondent for NewYork.com, was a winning contestant on NBC's Hollywood Game Night and was the final four contestant on Live with Kelly Ripa Co-Host contest where he appeared live for ABC.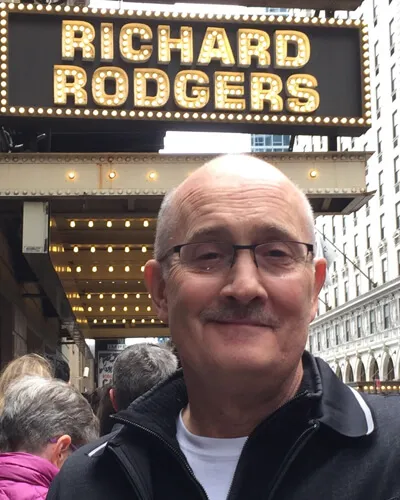 Allen Shankles has been creating theatre "magic" at ALT for 36 years. He has directed
hundreds of shows at ALT and has managed the growth of this organization as it has become one of the finest, most successful and highly respected theatres in the country. During his tenure at ALT, Allen has taken ALT from a struggling organization with a $50,000 annual budget to its current budget of over $1,200,000 annually. Allen is a visionary who has developed the ALT Academy, the ALT Adventure Space and the construction of the beautiful Terk Lobby. He has developed a culture of success at ALT that permeates every facet of the organization.
Allen is grateful and proud that he has been able to have a wonderfully fulfilling career and an equally fulfilling personal life. He has always believed that there was no reason why great theatre could not exist in Amarillo, Texas. Now it does.
He and his extraordinary wife, Carrie, have two wonderful daughters. They have also recently become proud grandparents to Reno Hart DeMezza and he is perhaps the greatest gift they have ever shared.
Allen served many terms as a Theatre Peer Review Panelist for the Texas Commission on the Arts. He has served on the board of Texas Nonprofit Theatres and is a member of the American Association of Community Theatres. Allen was inducted into the Branding Iron Theatre's "Hall of Fame" at West Texas A&M University and in 2016, Allen was honored to be named "Man of the Year" by the Amarillo Globe-News.
Allen wishes to thank the ALT staff, both current and past, for its dedication, commitment, and passion for creating the finest in theatre art and entertainment.
Above all, Allen wants you to know that his great success is due to the incredible support and commitment of so many volunteers and patrons who have supported ALT over the years. Many, many great people have given their all to make ALT the "Place to Be."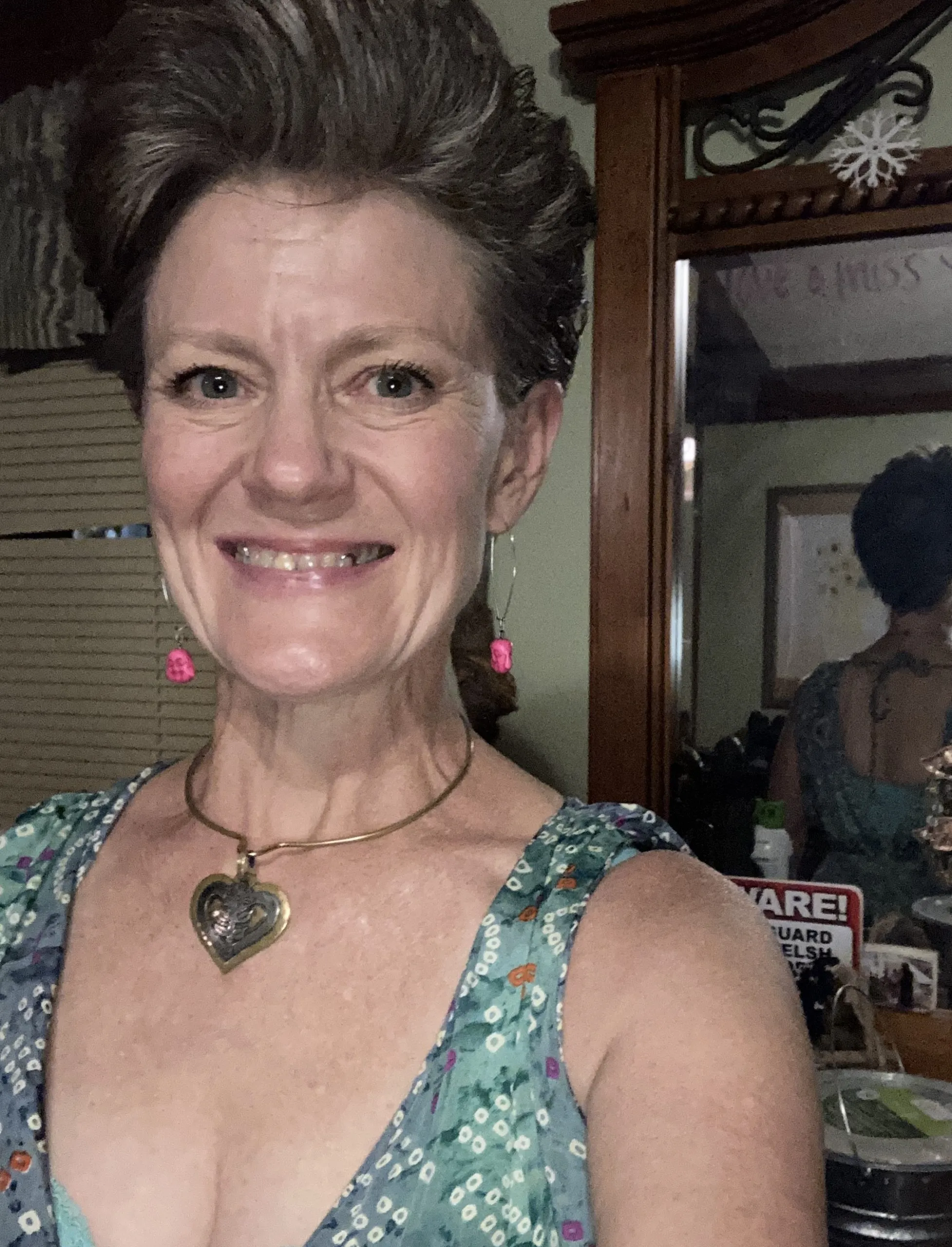 A volunteer for over 30 years, Jo's first role at ALT was as Hope Harcourt in the 1990 production of Anything Goes. She moved to Amarillo in 1990 to do the musical TEXAS. Jo holds a BFA in Theatre from Cameron University. After many years away, she is so happy to finally be working among the people who share her passion for theatre!! Some of her favorite roles include Lola in the 1995 Amarillo College Summer Arts Festival production of Damn Yankees, Soul Girl in the 1994 production of Jesus Christ Superstar, Multiple roles in the award winning 1995 touring production of BEEHIVE, Sheree in Dixie Swim Club (2010), Huckaby in The Fantasticks (2004), Ensemble in the incredible production of Les Miserables (2012), Sonia in Vanya and Sonia and Masha and Spike, and most recently Diane in The Birds, Virginia Noyes in the hilarious production of It's Only a Play, for which she received her first ALTA's.
Jo loves sharing her love for ALT with her Academy students. She is an Academy instructor, teaching grades 3-8 in various theatre classes. It brings her great joy to see the growth in the students in class and especially watching their lights shine on stage.
Jo is proud to share her love for theatre with her daughter Hana, who was an ALT Academy student since she was 3 and is now a grown woman who spreads her own passion for theatre. Her husband, Kyle, is an Amarillo Firefighter. The Smith family is rounded out by their Corgis, Piper and Korki.
Gregg has been ALT's Technical Director since 1994. Prior to that time he was an invaluable volunteer at the theatre as evidenced by two Daniel J. Schwartz Memorial Awards which are given to the year's outstanding volunteer.
Gregg has designed and/or collaborated on set and lighting designs for dozens of shows at ALT. His set-design and lighting work has been recognized for excellence by Texas Nonprofit Theatres and the American Association of Community
Theatre.
Gregg's skills have been instrumental in the successful production of ALT shows for a very long time. Gregg and his wife, Mary, have a beautiful daughter, Megg.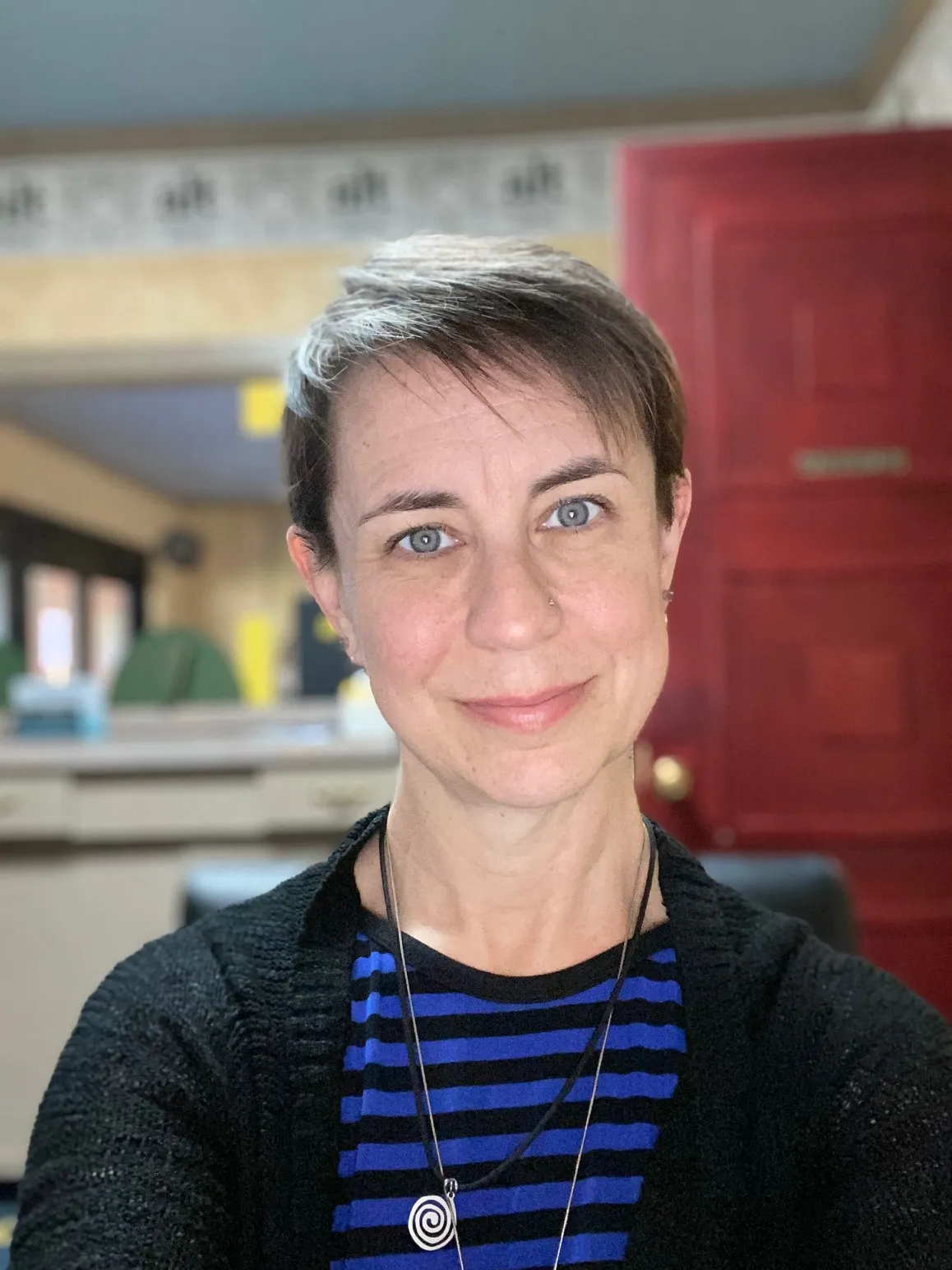 Lissa was born and raised in the Texas panhandle and currently a practicing Licensed Massage Therapist. She has been a volunteer at ALT for the past 13 years along with her family, Team Garren. Lissa has a 13 year background in dance and loves dancing in as many musicals as possible. Some favorites include A Christmas Carol 2007, Ruthless, The Producers, Best Little Whorehouse in Texas, South Pacific, Dirty Rotten Scoundrels, Chicago and A Christmas Story. Lissa especially loves working with the production crew backstage, up in the booth or running a spotlight and was most recently a Production Assistant for Rock of Ages. She and her family were recognized with the 2009 Daniel J Schwartz Award which they are extremely proud of.
Lissa is lucky to share her life with her harmony, Jason, who can usually be found running in Palo Duro Canyon. She is incredibly proud of her kiddos and their significant others: Jaelyn and Micah Hanbury, Ryce and Mikayla Garren and youngest son Mayson who were all students of the ALT Academy.
A proud graduate of the Amarillo Little Theatre Academy, Mikayla is honored to return as the Academy Director. Mikayla holds a Bachelor of Fine Arts with a concentration in Musical Theatre from Abilene Christian University. While attending ACU, she took part in many productions including Metamorphoses as Alcyone/Others, The Glass Menagerie as Laura, and Mary Poppins as the title role. Mikayla studied directing, acting, voice, and dance which provided the opportunity to train under notable instructors such as Melissa Zaremba (Radio City Christmas Spectacular), Kei Tsuruharatani (Broadway's Jagged Little Pill), and Melissa Young (Dallas Black Dance Theatre).
Mikayla signed with an agent in New York and moved to the city soon after graduation. New York offered many opportunities including teaching ballet at a private school, performing in Off-Broadway theaters, and continuing her training by taking classes and auditioning for regional theaters and Broadway National Tours. And while she misses the city greatly, Mikayla could not be more excited to step into the role of Academy Director this season.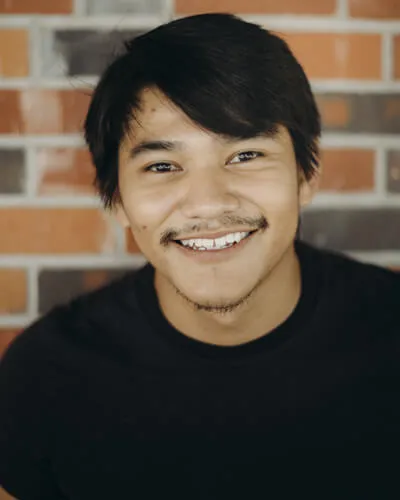 After serving as our Theatre Technician for two years, Brandon has been promoted to the Assistant Technical Director position. He studied briefly as a student in Theatre Performance at WTAMU. He hopes to continue learning and gaining experience in all areas of the theatre, including performance, set building, design and even directing.
Brandon wishes to thank his mother for her love and support, Shannon Mashburn for opening the doors of theatre performance and to Allen Shankles and the rest of the ALT family for accepting, teaching and sharing their amazing talents.
 Joining the ALT Family in 2009 as an ALT Academy Student, Noah discovered his passion for theatre. He appeared in many Academy and Mainstage productions, his favorites being Huck Finn in Tom Sawyer, Snowbell in Stuart Little, Bill in Cheaper by the Dozen and Sky in Mamma Mia! When he wasn't performing in the productions, he often volunteered to work backstage. Noah joined the ALT staff as a Theatre Technician in June of 2019, and plans to learn as much as possible about Technical Theatre. 
 Noah would like to thank his grandmother Cynthia for introducing him to the magical world of theatre, Jason Crespin, Carrie Huckabay and Allen Shankles, as well as the rest of the ALT Family for their consistent love and support.