The Hunchback of Notre Dame
book by Peter Parnell
music by Alan Menken
lyrics by Stephen Schwartz
Performance Dates
July 19 & 20 @ 7:30 pm
July 20 & 21 @ 2:30 pm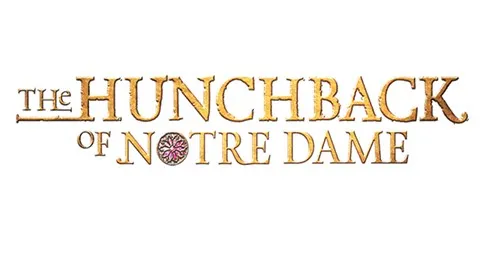 The Amarillo Little Theatre Academy and AAA Electric are proud to present the regional premiere of The Hunchback of Notre Dame. This new version of the story embraces the darker elements of the original Victor Hugo novel to provide audiences a dynamic, serious story which soars with the fantastic music of Alan Menken and Stephen Schwartz.
Quasimodo, the deformed bell-ringer of the Notre Dame Cathedral, has spent his life locked in a tower by his guardian, archdeacon Dom Claude Frollo. Longing to be with other people, Quasimodo escapes to spend one day 'out there,' which leads to his chance encounter with the enchanting gypsy, Esmeralda. Quasimodo isn't the only one captivated by her free spirit though. The handsome Captain Phoebus and Frollo are equally enthralled. As the three vie for her attention and Frollo attempts to destroy the gypsies, the musical poses the question, "What makes a monster and what makes a man?" and explores what it means to be a truly good.
ALT Academy has assembled a talented cast of 27 students plus a large choir to bring this epic new musical to life. Academy Director Jason Crespin directs with Academy Instructor Brandon Bellar serving as Music Director, Tana Roberson as Scenic Designer, and Carrie Huckabay as Costume Designer.Academy parent Krystal Burns serves as Assistant Director, Socorra Carrillo serves as Assistant Music Director and Charlie Turner and Carla Fristoe serves as Production Assistants.
This bold and dramatic musical promises to transport audiences back to fifteenth century Paris and inside the cathedral walls July 19th-21st. Ticket prices are $18.00 for 12 and up and $15.00 for under 12. Tickets go on sale to ALT season ticket holders on July 1st and to the general public on July 8th. Reservations can be made by calling the ALT box office at 355-9991 or online at www.amarillolittletheatre.org. This performance will be taking place at the ALT Mainstage.
A sweeping score and powerful story make The Hunchback of Notre Dame a truly unforgettable musical and an instant classic. Make your reservations today 
Performance location
ALT Mainstage
2019 Civic Circle
Glass Doctor and Window Genie of Amarillo
Thomas Redi-Mix Co.
Murphy's Law Firm
PRODUCTION FUNDING GENEROUSLY PROVIDED BY
Royal Glass of Amarillo
Palace Coffee
Xyngular Health & Nutrition
AAA Electric
ALT Guild
Amarillo Pediatric Dentistry and Orthodontics
Briar Wilcox Law Firm
FirstBank Southwest
Martins Sheetmetal, Inc
My Place Hotels – Amarillo & Lubbock
Sparkman Orthodontics
Stockard, Johnson, Brown & Netardus Law Firm
The Ruffled Cup